ESTABLISHING A PRESENCE AND LOCAL PARTNERSHIPS IN MOZAMBIQUE
One of the most challenging decisions that companies with an interest in supplying goods and services into lucrative projects in Mozambique will have to make is the who, what, when and where of establishing a presence in Mozambique.
This two-day virtual event is will benefit manufacturers, traders, contractors, consultants and service providers.
Executives and senior managers responsible for export strategy and the internationalisation of their businesses, and / or international operations, where they will walk away with a comprehensive understanding of the practical requirements for establishing a presence in Mozambique.
The workshop will be interactive and will include time for questions and discussions.
Participants will have individually scheduled virtual B2B meetings with potential Mozambican partners and service providers being approximately 25 minutes in duration.
The event will take place virtually. You will be sent a link to the platform to attend the workshop.
Tarissa Wareley is an Immigration Specialist at Xpatweb, Head of Africa Desk. She holds a BA in International Relations obtained from the University of South Africa. She has over 4 years' experience in handling immigration matters in Mozambique, other African countries such as Angola, Nigeria, Equatorial Guinea, Madagascar, Mauritius and more. Her main area of focus is offering strategic advice tailored to the project at hand for the quickest, and most compliant option for successful kick off. Tarissa is fluent in Portuguese and English with some knowledge of Spanish.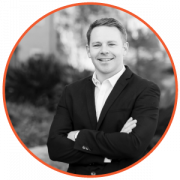 Johnnie Kruger is a tax attorney at Tax Consulting Africa. He holds a BCom in Law and LLB both obtained from the University of Pretoria. His areas of expertise include legal issues pertaining to personal income tax (PIT), Voluntary Disclosure Programmes, Tax Opinions, Trusts and Contracts. He comes from a strong litigation background.
DATE:
04 & 05 August 2020
TIME:
08:30 – 17:00 GMT+2
VENUE:
Online Conference – Microsoft Teams
FEE:
Africa House subscribers:
R3,000 excluding VAT
South African based non-subscribers:
R3,750 excluding VAT
Companies headquartered in Mozambique:
US$50
International participants:
US$300
Early Bird Discount:
Companies registering before 14 July will receive a 10% discount
Multiple Registration Discount:
Companies registering 3 or more participants will receive a 10% discount
REGISTER YOUR INTEREST NOW